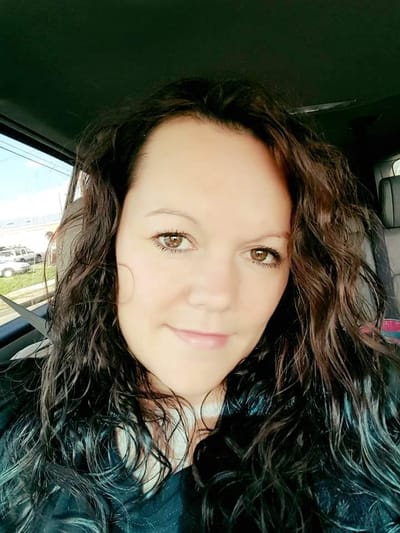 Reverend Natasha Harper is a wife and a mother to three children, two step-children and one adopted son. Kymberly, the eldest, Clifton also known as "Gee", named after his father, passed away December 8, 2015 and little Dominick is the baby of the family.

Reverend Harper rededicated her life to the Lord after her son passed away in December of 2015 and later became an Ordained Minister. She was raised Southern Baptist her entire life, and although she knew religion, she struggled with her relationship with God. Reverend Harper was born in Lake Charles, La. but was raised on a small island named Isle de Jean Charles as a child, being one of 13 children. She later moved to the nearby town of Houma, La. but she now resides in Roanoke, Va. where she lives with her husband and son Dominick. Reverend Harper ministers to a local group home for troubled children every third Sunday of the month where she spends time with children that are headed down the same path she once was in hopes that her testimony will prevent the next generation from making the same mistakes. One of many missions Reverend Harper devotes time to is spreading awareness of suicide and suicide prevention to the community and working dilegently to remove the stigma attached to mental health illness. Doing so she works closely with The American Foundation for Suicide Prevention and is on the walk committee which holds an Out of the Darkness walk every October. She also has begun hosting the Roanoke/Salem's Survivor's Day, where millions of people come together on one day in November to honor their loved one that they have lost to death by suicide.

Her passion is God, family, ministry and activism. She is a the founder of Roanoke Jail Solidarity. An organization in which her sons death has inspired her to become allies with inmates in hopes to help those who are unfairly treated and unjustly held in a cage pretrial. Reverend Harper teamed up with a local organization called the Roanoke Peoples' Power Network and together they have created the areas very first community bail fund.

Reverend Harper has overcome many obsticles in her life including sexual abuse, a young wife, divorce, prison, infertility after 2 ectopic pregnancies, she has battled uterine cancer, 2 hip surgeries, brain surgery and several more surgeries scheduled due to a rare form of rhumetoid arthritis. But, through it all, she has remained faithful. She refusses to be a victim, instead she is victorious. Reverend Harper is a survivor, a testimony that has and will continue to change lives forever. She uses those testimonies to empower people, proving to others that God has the power to change people through His grace and mercy. Reminding people that what the enemy meant for evil, God will turn it around for their good if we just hold on to hope, that grain of mustard seed.

She wasn't always a Reverend. She dropped out of school in the 8th grade. She later got her G.E.D and went to college earning her degree in Practical Nursing while working as a CNA during those two years. She has a passion for the elderly community and visits a local nursing home in the area to spread the gospel. She had brain surgery January of 2016 and since then man has claimed her dissabled, but God, He is using her in a powerful way. Although Reverend Harper may never get to practice nursing again due to the permanent damage to her memory, she stays positive and grounded in the Word of God. In fact, she uses everything she has been through to further empower herself and others. She is such a power house of inspiration to many, all of her time dedicated to volunteering, guest speaking, and mentoring is all done for free or a small fee because she believes the Word of God should not have a price tag and should be spread amoungst all because it is what she is called to do!